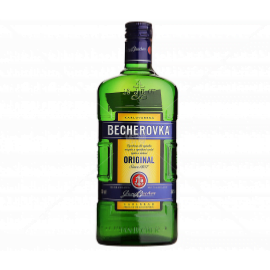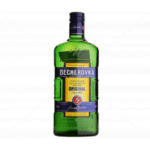 Becherovka Original 38% 0,7 L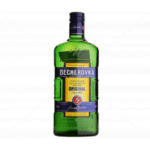 Becherovka Original 38% 0,7 L
Becherovka (Czech pronunciation: [ˈbɛxɛˌrofka] (
listen)), formerly Karlsbader Becherbitter, is a herbal bitters, often drunk as a digestif. It is produced in Karlovy Vary, Czech Republic by the Jan Becher company. The brand is owned by Diageo.[1] It is made from a secret recipe based on more than twenty types of herbs and spices.
Becherovka is often described as having a gingery or cinnamon flavor.[2] Its alcohol content is 38% ABV (76 proof),[1] and it is usually served chilled.
Description
Reviews (0)
Store Policies
Inquiries
Description
General Inquiries
There are no inquiries yet.