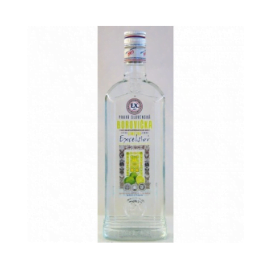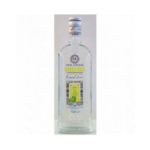 Borovicka EX Limetka 70cl 37,5%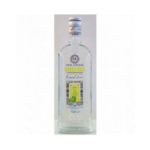 Borovicka EX Limetka 70cl 37,5%
£23.99
£23.99
Borovička (Slovak pronunciation: [ˈbɔrɔʋitʂka]; also known as Juniper brandy) is a Slovak alcoholic beverage flavoured with juniper berries.[1] It is characterised by a white[2] or golden colour,[3] and a taste similar to that of dry gin.[4] It is especially popular in Slovakia[4] and the Czech Republic.
Today's commercially produced borovička typically contains about 40%[2] alcohol by volume or 80 proof, but can reach as high as 50 to 70% alcohol content. As a benchmark, the minimum alcohol amount required by law in Slovakia is 35%.[5] Its flavour, although much stronger, resembles that of gin.
Description
Reviews (0)
Store Policies
Inquiries
General Inquiries
There are no inquiries yet.