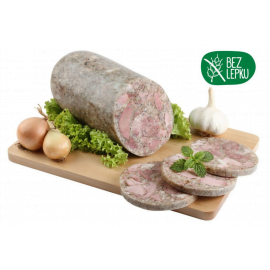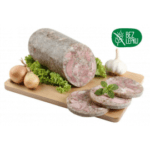 Premium Tlacenka Špeciál £12.99 kg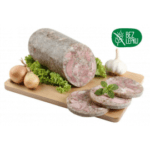 Premium Tlacenka Špeciál £12.99 kg
£12.99
£12.99
ZLOŽENIEVepřové maso 80 %, vepřové kůže 16 %, vepřový vývar, jedlá sůl, jodid draselný, česnek, pepř černý, majoránka. Plněno do nejedlého obalu.
Description
Reviews (0)
Store Policies
Inquiries
Description
Tlačenka is the Czech and SLOVAK version of gelatinous and meat. … Tlačenka is usually shaped into long and large cylindrical tubes and served in thick slices. With its rough texture, this traditional Czech product resembles a coarse pâté and is typically enjoyed with diced raw onions, rye bread, and a splash of vinegar.
General Inquiries
There are no inquiries yet.