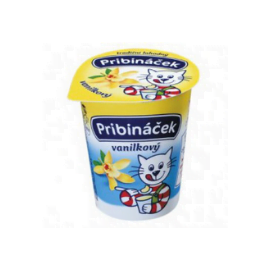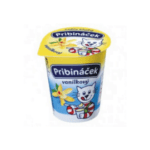 Pribinacik vanilka 80g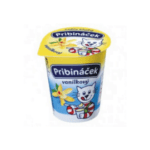 Pribinacik vanilka 80g
£0.99
£0.99
Vanilla flavoured curd cream dessert. "Pribináček" itself, as we know it today, was for the first time presented in the year 1954, and till now, thanks to its original, and in the course of years, almost unchanged formula and quality raw materials (curd and cream from "Posázaví" (the Sázava River region)) of which it is produced, it has maintained its popular taste and thick consistency. Also thanks to this, it stays also today the most popular delicacy of children as well as adults.
Ingredients: cheese, cream, sugar, vanilla component of 2.4% (sugar, glucose-fructose syrup, vanilla flavoring), edible gelatin, thickener: xanthan gum, starch. It does not contain gluten.
The nutrition declaration per 100g: Energy 998kJ / 237 kcal, Fat 16 g (of which saturates 11 g), 17 g Carbohydrates (of which sugars 14 g), 7.1 g protein, 0.07 grams Salt
Description
Reviews (0)
Store Policies
Inquiries
Description
General Inquiries
There are no inquiries yet.